THE R.A.R.E. SUPPORT NETWORK
is dedicated to
uniting
people in a collaborative effort to provide essential services to individuals struggling with chronic invisible illnesses.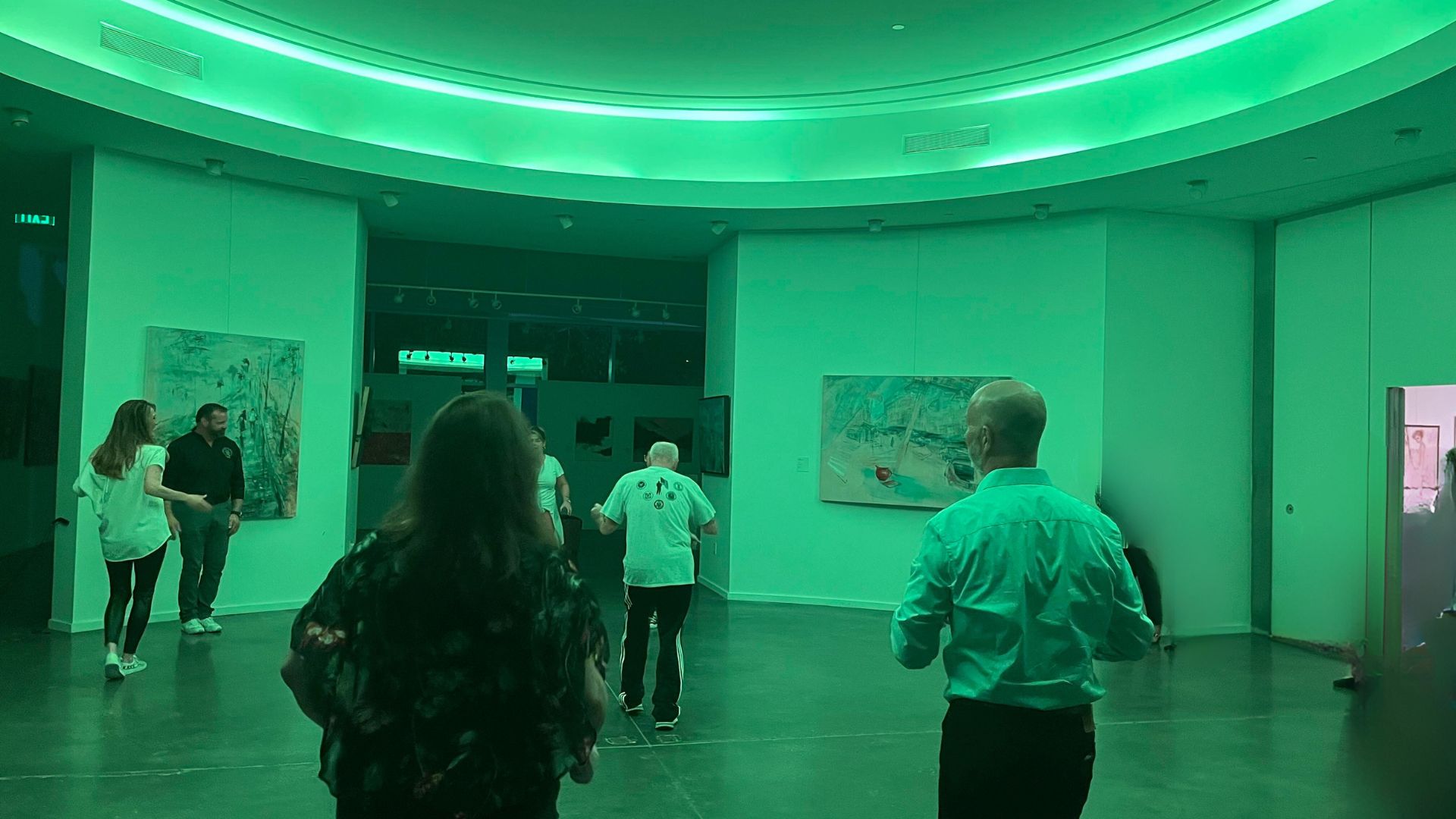 R.A.R.E. ART EVENTS
Freeform Dance is about the joy of expressing yourself without words, where every step is a brushstroke on the canvas of your life.
Ready to
GIVE HOPE
Have a product or service that could make a meaningful difference in the lives of those battling chronic invisible illnesses?
Reach out to us today and let's join forces in restoring hope to those who have lost it in finding a cure.
WHAT YOU WILL DO IN THE R.A.R.E. SUPPORT NETWORK?
Facilitate!
Host a workshop! Does your business offer workshops or lectures?
Join us now to volunteer and share your knowledge in workshops covering various topics such as art, education, finance, and more.
Volunteer!
Volunteering with R.A.R.E. is a powerful way to make a difference in the lives of families and individuals struggling with invisible chronic illnesses.
By generously dedicating your time and skills, you become a catalyst for transforming the narrative and providing cutting-edge resources that inspire hope.
Sponsor!
Take the lead in your community by championing the principles of R.A.R.E.
When you sponsor, you're not just providing funding for essential needs; you're transforming the entire story.
Your guidance serves as the spark of hope for those who have lost hope in finding a cure.
Volunteer
"Being a part of Working with Hope has given me purpose, knowledge, new opportunities and has facilitated a way for me to help others.
Working With Hope isn't just about the things I get to do, but it's also about the people I get to work alongside, and the people I get to meet along the way."
Morgan Keith, Volunteer
WHAT DOES R.A.R.E. STAND FOR?
Reliance
WE RECOGNIZE THAT HUMANITY THRIVES ON THE UNIQUE CONTRIBUTIONS OF EACH INDIVIDUAL.
Together, we rely on one another to navigate the challenges and triumphs that come with invisible chronic illnesses. 
Acceptance
HEALING OF THE SOUL BEGINS WITH ACCEPTANCE.
Within our network, we foster an atmosphere of acceptance, where everyone's journey is valued, understood, and embraced without judgment. 
Respect
WE FIRMLY BELIEVE THAT EVERY SOUL'S WORTH IS IMMEASURABLE.
In our community, respect is the cornerstone of our interactions, promoting dignity, empathy, and compassion for one another. 
Empowerment
THE POWER OF HOPE KNOWS NO BOUNDS AND EXTENDS FAR BEYOUND INDIVIUAL EXPERIENCES.
At R.A.R.E., we empower one another to rise above the limitations imposed by invisible chronic illnesses, sparking a never-ending cycle of hope.
3
Programs
R.A.R.E. Support Network is a movement towards understanding, healing, and collective growth. Our programs, particularly our expressive art workshops, have transcended beyond mere activities. They are catalysts, serving dual roles: first, as avenues of profound healing for those grappling with the challenges of invisible illnesses, and second, as powerful tools to heighten community awareness about the intricate complexities of these conditions.
10000
Donated
These contributions, encompasses both in-kind services and cash donations and underscore the incredible support and belief in our mission.
Each donation propels R.A.R.E. forward, ensuring that individuals with invisible chronic illnesses and their families continue to benefit from our initiatives.
We thank each donor for their unwavering commitment to R.A.R.E. principles.
350
Individuals served through our programs.
Our programs have been a source of support for countless individuals dealing with chronic invisible illnesses. We take pride in offering a diverse array of services to meet their needs, such as grants for professional growth, inspiring art workshops, essential workshops on managing life with chronic illness, and crucial financial aid.
R.A.R.E. changes the narrative surrounding invisible illnesses in several ways:
Overall, reliance, acceptance, and respect
can help individuals feel more empowered by providing a sense of connection, value, and agency. When individuals feel supported and respected, they are more likely to have the confidence and motivation to pursue their goals, overcome challenges, and contribute to their communities.
YOUR DONATIONS HAVE CHANGED LIVES.
Behind every statistic, there lies a human story – a story of struggle, resilience, and the indomitable human spirit. Invisible illnesses often bear the dual burden of physical pain and societal misunderstanding, and when these arise from traumas such as domestic violence, the weight becomes almost insurmountable.
By choosing to donate to the R.A.R.E. Support Network, you are directly contributing to initiatives that recognize and address this unique intersection of management of life with a chronic illness.
Every dollar you contribute goes towards harnessing state-of-the-art technology and resources for them to create their own success.
OUR TEAM
We're amplifying the voices of those with invisible illnesses, especially those affected by domestic violence or other trauma.
Integrating advanced security and medical technology with the transformative impact of art.
Together, we envision a future filled with
MUTURAL
Reliance - Acceptance - Respect - Empowerment